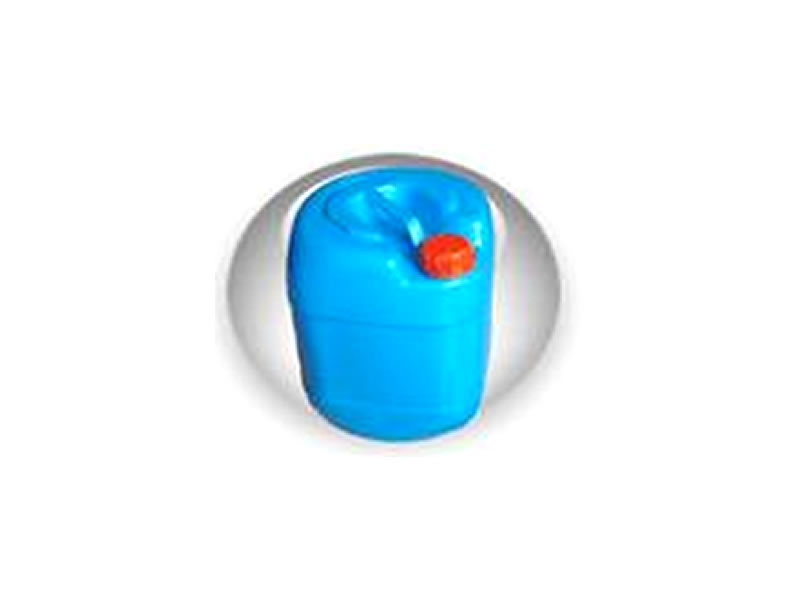 Click to Enlarge
Chemicals
Antiscalant Chemicals:
Antiscalant chemicals are used to treat water in the water treatment industry. This could pertain to drinking water, sewage treatment and desalination plants. In each of these industries, scale can build up in the water. Scaling is the accumulation of the salt and particles on the membrane used in reverse osmosis, causing blockage. Reverse osmosis is a filtration process that removes large particles and ions by pressurizing the water and forcing it through a thin membrane. Antiscalant chemicals are injected into the water prior to subjecting it to reverse osmosis.

Extensive range of advanced technology antiscalant water treatment chemicals have been developed to manage the problems associated with hard water, specifically hardness salts and the formation of scale across a wide range of commercial, industrial and process environments.
Grades Offered:
Low pH antiscalant
High pH antiscalant
High silica inhibition antiscalant
Specification:
PH (as such)
3.5 to 4.5
9.5 to 10.5
3.5 to 4.5
Appearance
Pale Yellow Liquid
Pale Yellow Liquid
Pale Yellow Liquid
Solid Content
33 to 34 w/w
33 to 34% w/w
33 to 34 w/w
Specific Gravity
1.17 to 1.23
1.17 to 1.23
1.17 to 1.23
Contents
functional phosphino carboxylic acid
functional phosphino carboxylic acid with special silica dispersants
Packing
Antiscalants are available in 5 kg and 25 kg HDPE containers.
Salient Features
Effective in presence of chlorine and hardness upto 1000 ppm
Effective calcium carbonate dispersion in presence of higher pH upto (10) and alkalinity (upto 750).
Useful as calcium sulphate inhibitor
Excellent scale control for high silica waters upto 1000 ppm
Free from phosphates and other chelants
Non-toxic
Dosage and Dosing Point
Minimum dosage 2-5 ppm and maximum dosage 10-12 ppm, subject to inlet water quality in respect of TDS, calcium and silica.
The product is normally dosed at the inlet to RO or just after pre-treatment
Safety & Handling
Antiscalants are generally safe but avoid contact with eyes and skin. Do not take internally. Gloves and goggles should be used while handling the product.
Membrane Cleaning Chemicals:
Even with all the preventative care given to a reverse osmosis system, some fouling of the membranes will take place. Cleaning of the membranes can improve membrane performance.

All membranes lose their performance with time. One of the major causes for the loss of performance is due to substances that deposit on the membrane surface. Although the term fouling is used for deposit of any materials on the membrane, the coating of the membrane surface can be due to fouling and scaling.

Fouling of membranes is due to the suspended or emulsified materials that may be present in the feed water to the reverse osmosis system. Examples of such materials are: silica, oil, clay, iron, sulfur and humic acids. These substances can be present in a very fine or colloidal form. Even the typical 5 micron cartridge filters used upstream from a reverse osmosis system may not completely remove these foulants.